Audio
The new initiative to back Manc musicians will provide career-changing opportunities to up-and-coming talents.
The Mayor of Greater Manchester Andy Burnham has launched a brand new Artist of the Month scheme with BBC Radio Manchester to promote music from rising local artists.
Set up on Wednesday, 18 January, the new cultural initiative organised by the mayor and the Greater Manchester Combined Authority will see a new artist spotlighted every month on Radio Manchester, with the scheme open to any and all emerging Manc acts.
The Artist of the Month will be chosen by a panel assembled by Greater Manchester Music Commission and is made up of musicians, promoters, venues and industry leaders, with Burnham himself making the final decision.
Once all the submissions have been reviewed, the mayor will announce the winner at the end of the month during his weekly 'Hot Seat' phone-in on Mike Sweeney's show, before introducing one of their tracks to close the show.
The BBC Radio Manchester Artist of the Month will be promoted across both the station's and the mayoral social media channels, with the aim of providing them with access to new opportunities like upcoming festivals and live events.
For instance, winners will have the unique chance of performing to their growing fan base at the soon-to-be-completed Co-op Live, the UK's biggest indoor venue, from 2024 onwards.
The combined GMCA and BBC scheme will also have a strong focus on representing the full diversity of backgrounds and genres that make up Greater Manchester's iconic and ever-thriving music scene.
Burnham's love for music is plain to see; from his charity DJ sets to teaming up with The Courteeners to raise even more money for Manchester's homeless population, he's someone who clearly knows the power it has to bring people together. You absolutely love to see it.
Speaking in a statement on the GMCA's website, Burnham said: "Everybody knows how rich our musical heritage is. But it didn't happen by chance. Our city-region was lucky to have someone like Tony Wilson who relentlessly promoted our music and got it heard around the world."
For anyone unaware of the important cultural figure, Wilson was not only a radio presenter for the BBC in the 70s and 80, but he was also the founder of Factory Records, responsible for producing Joy Division, New Order, Happy Mondays and more, as well as co-founder and manager of the legendary Haçienda.
"We need to learn from Tony and do the same", said Burnham. "There's so much new music out there right now that deserves to be heard. I want to give emerging talent a platform but also make sure more established acts are getting the recognition they deserve. That's what Artist of the Month is all about."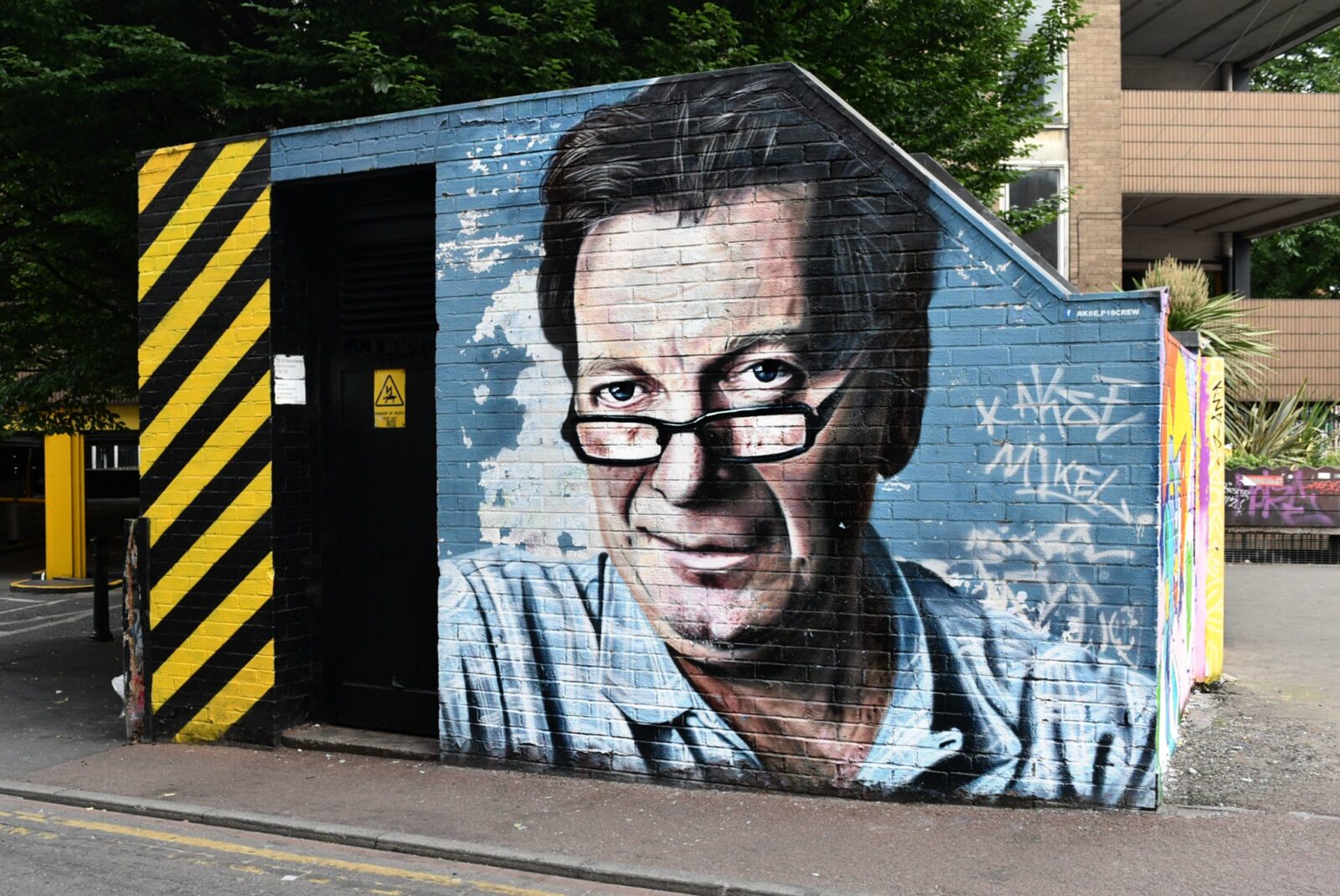 Read more:
Radio Manchester's Executive Editor, Kate Squire, said, "we're proud to be supporting this initiative of the Mayor's in addition to our work promoting new bands through BBC Introducing in Manchester which has supported the likes of Blossoms, Aitch, Larkins … [there's] so much talent in Greater Manchester we're proud to showcase."
The Chair of the Greater Manchester Music Commission, Jay Taylor, added: "More than ever we need to emphasize the connection between arena artists and the grassroots music venues they started in. This is a great opportunity to highlight and support the amazing talent we have playing on any given night in intimate venues across Greater Manchester".
Nominations for January's Artist of the Month are already open, so click HERE to find out more about the scheme and get voting for your favourite up-and-coming Mancunian artists.
For all the latest news, events and goings on in Greater Manchester, subscribe to The Manc newsletter HERE.
Featured Image — Greater Manchester Combined Authority
Audio
Courteeners smash records by topping charts 15 YEARS after album release – and celebrate in a local pub

Daisy Jackson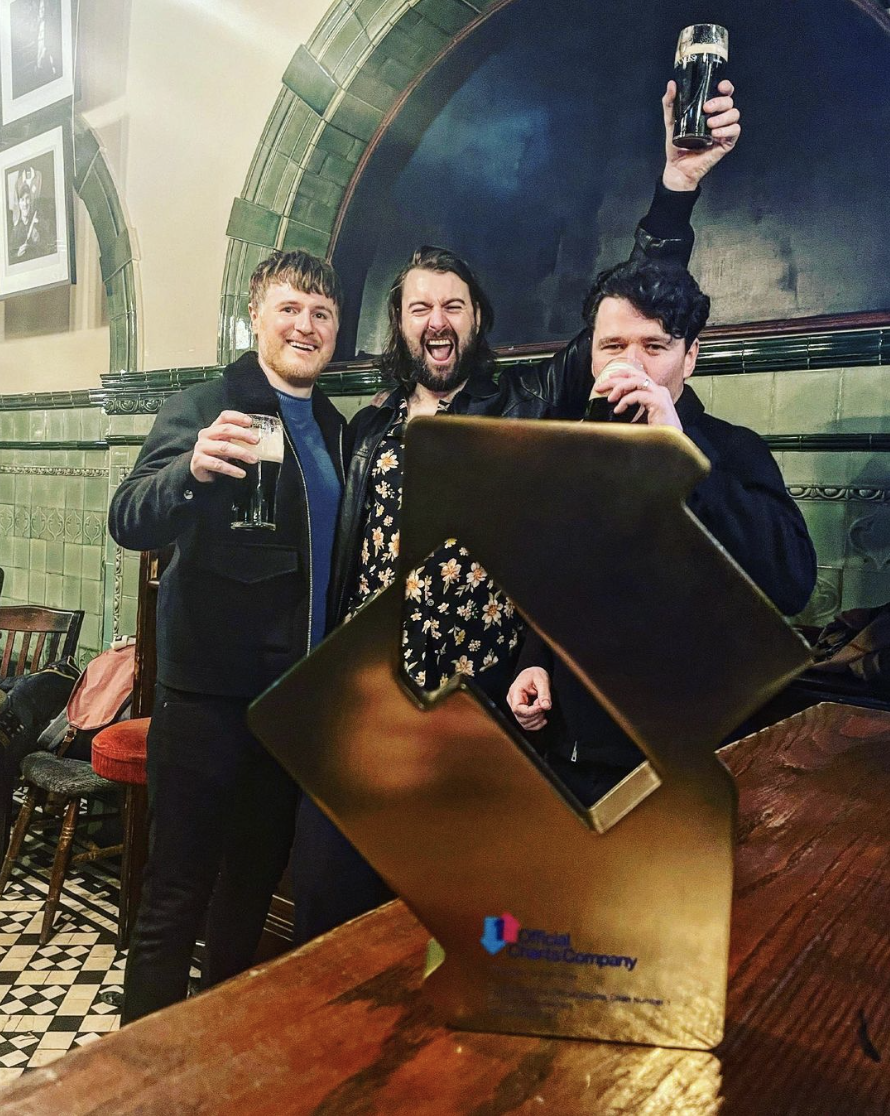 Courteeners have just made history by hitting the top of the charts with an album that was released 15 years ago.
The wildly popular local band's debut album has just hit the top of the UK Albums Chart, despite being released way back in 2008.
St Jude reached number one over the weekend thanks to the band re-releasing a 15th anniversary edition, featuring remastered tracks, rarities and previously-unreleased material.
It's a record-breaking achievement, becoming the album with the longest time between release and charting at number one in history – hitting the top spot a staggering 14 years, 9 months and 14 days later.
And Courteeners celebrated their in perfect fashion, with a trip to one of Manchester's best pubs.
Liam Fray, Michael Campbell and Daniel 'Conan' Moores all headed out for celebratory pints, in Liam's own bar Smithfield Social, and in one of the city's most historic boozers.
The frontman shared a photo of them clutching pints of Guinness in Mr Thomas's Chop House, with their gold Number One trophy perched on the bar.
He captioned the photo: "Good things come to thems that wait."
Liam also shared a selfie with the prize, writing: "Wow. Love to everyone involved. This record changed our lives. You guys changed my life. Thank you from the bottom of my heart. NUMBER F***ING 1."
Courteeners are also only the third band in Official Chart history to reach number one with a re-released album, joining The Rolling Stones and The Beatles. Casual.
St. Jude includes three Official Top 40 singles (Not Nineteen Forever, No You Didn't, No You Don't and What Took You So Long?), and previously peaked at number four.
Speaking exclusively to OfficialCharts.com, Courteeners' Liam Fray says: "Good Things come to thems that wait. God bless the fans."
Read more
Featured image: Instagram, @what_liam_saw
Audio
Chris Brown has added ANOTHER Manchester date to his Under the Influence tour

Daisy Jackson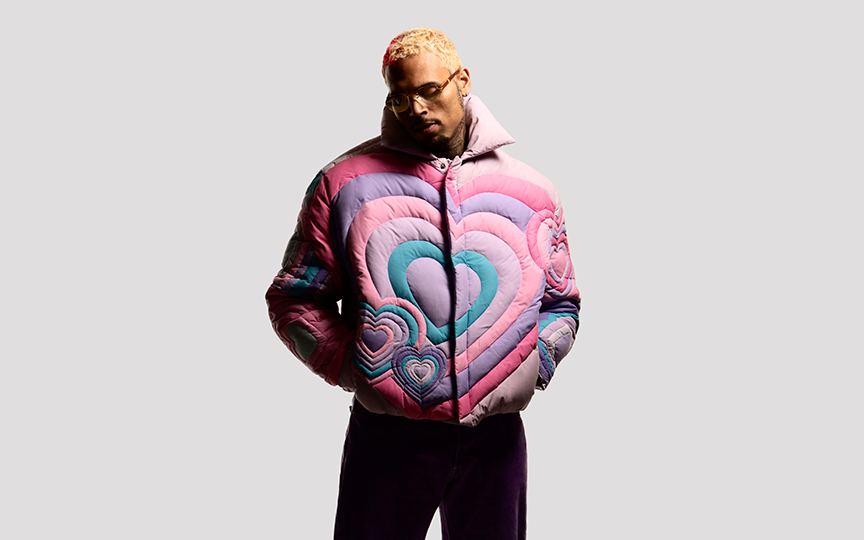 Chris Brown has just added yet another Manchester show to his upcoming tour.
The American singer has added a new date in March to the Under the Influence tour, due to 'phenomenal demand'.
Brown, who now has 10 studio albums to his name, had already announced two gigs at the AO Arena here.
But the musician has now tacked a third on to his run of shows, with tickets selling out at lightspeed for the first dates.
Chris Brown will now perform at the AO Arena on 21 February, before heading to other cities around Europe.
Then he'll be back in Manchester on 9 March, and again on 13 March as his newly-announced extra date.
Considered to be one of the most successful RnB artists of his generation, the star burst onto the scene in 2005 with his self-titled debut album Chris Brown.
His biggest singles have included Yeah 3x, Turn Up The Music, With You and Ayo.
Read more
He released his 10th album Breezy last summer, where it shot into the top 10 UK albums charts.
Tickets for his new AO Arena date will go on sale on Friday 27 January from 10am.
You can get your Chris Brown tickets through Ticketmaster.
Featured image: Publicity picture